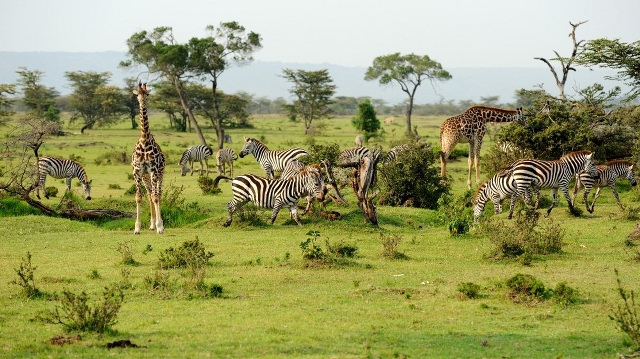 Are you an adventurous soul looking for a unique travel experience? Look no further than the breathtaking landscapes of Kenya. This East African country offers a plethora of ecotourism activities in Kenya that not only provide unforgettable adventures but also contribute to the conservation and preservation of its rich natural heritage. In this blog article, we will explore some of the most thrilling and sustainable adventures you can embark on in Kenya.
Exploring the Maasai Mara National Reserve
One of the top ecotourism destinations in Kenya is the Maasai Mara National Reserve. This vast savannah ecosystem is home to an incredible diversity of wildlife, including the Big Five (lion, leopard, elephant, buffalo, and rhinoceros). Imagine witnessing a lioness and her cubs playing in the golden grasslands or observing a herd of elephants bathing in the Mara River. The Maasai Mara offers exciting game drives and guided walks, allowing you to get up close and personal with Kenya's magnificent wildlife.
Trekking Mount Kenya
For the adventurous hikers, Mount Kenya is a must-visit destination. This majestic mountain is the second-highest peak in Africa and offers a challenging yet rewarding trekking experience. As you ascend through diverse ecosystems, from dense rainforests to alpine moorlands, you'll be treated to breathtaking views of glaciers and snow-capped peaks. The climb to the summit is not for the faint of heart, but the sense of accomplishment and the awe-inspiring landscapes make it all worthwhile.
Diving into the Crystal Clear Waters of Diani Beach
If you're a water enthusiast, Diani Beach on the Kenyan coast is the perfect place to indulge in ecotourism activities. The turquoise waters of the Indian Ocean are teeming with vibrant coral reefs, making it a paradise for snorkeling and scuba diving. Explore the underwater world and encounter colorful tropical fish, graceful manta rays, and even sea turtles. Diani Beach also offers opportunities for kite surfing, windsurfing, and deep-sea fishing, ensuring endless excitement for water sports enthusiasts.
Embarking on a Safari in Amboseli National Park
Amboseli National Park is renowned for its stunning views of Mount Kilimanjaro, Africa's highest peak. This park is home to large herds of elephants, often seen against the backdrop of the snow-capped mountain. Embark on a safari adventure and witness the incredible beauty of the park's diverse wildlife, including zebras, giraffes, buffalos, and a variety of bird species. As you explore the park, you'll also have the opportunity to learn about the local Maasai culture and interact with the Maasai people.
Conclusion
Kenya's breathtaking landscapes and rich biodiversity make it an ideal destination for ecotourism adventures. By engaging in sustainable activities, you not only get to experience thrilling adventures but also contribute to the conservation and preservation of Kenya's natural heritage. So, pack your bags, put on your adventurous spirit, and embark on a journey of a lifetime in Kenya.